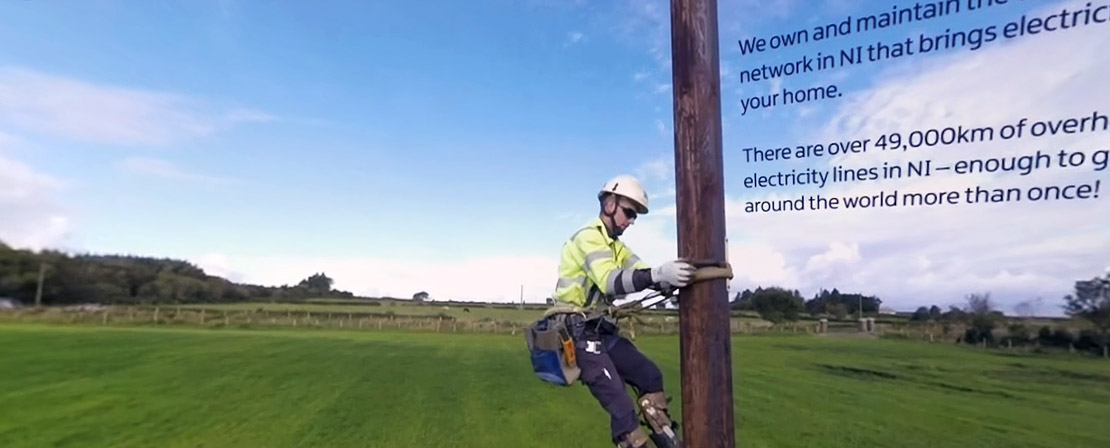 360 degree NIE Training Video
Northern Ireland Electricity has decided to immerse new recruits in a 360° virtual reality pole-climb
NIE takes both recruitment and training seriously, so it made perfect sense to combine the two and show new recruits a training-procedure pole climb. Knowing that 360° VR is the best way to immerse cadets in the remote experience, NIE commissioned Silverink to create this experience with invaluable assistance from our most excellent brothers at Frog Digital Media.
CLICK AND DRAG THE VIDEO BELOW
To compliment this 360 video, we developed a standalone application that plays the video through Oculus Rift VR headsets, directly from NIE laptops. This works great as a powerful, portable promotional tool for marketing purposes.