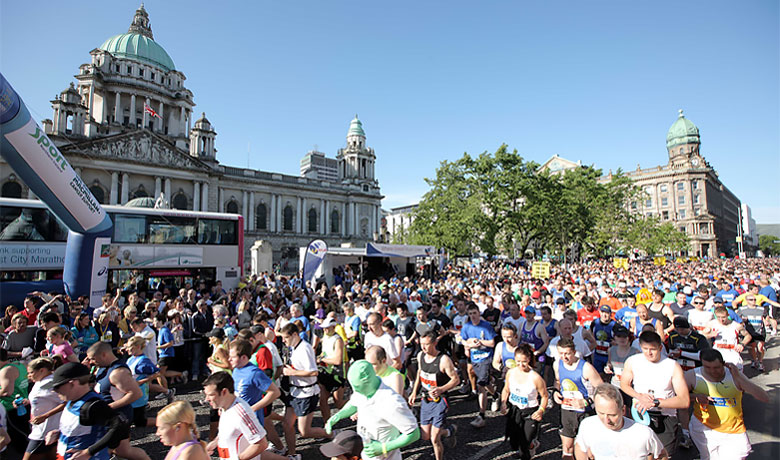 Belfast City Marathon Success
It was great to see so many thousands of runners take part in yesterday's Belfast City Marathon. Whether running for charity, fitness or fun, those those who took part contributed to a wonderful day.
Kenyan Freddy Sittuk won the race in 2 hours 18 minutes and 30 seconds, with N. Irishman Joe McAllister coming in 15mins later.
From our perspective, it was great to see the website perform so smoothly in the face of extraordinary traffic levels. Peaking at thousands of concurrent sessions and several hundred thousand requests/hour, the site didn't stumble once: a great testimony to the Easibuild platform.

We now look forward to seeing you all again at the Belfast City Half Marathon in September!