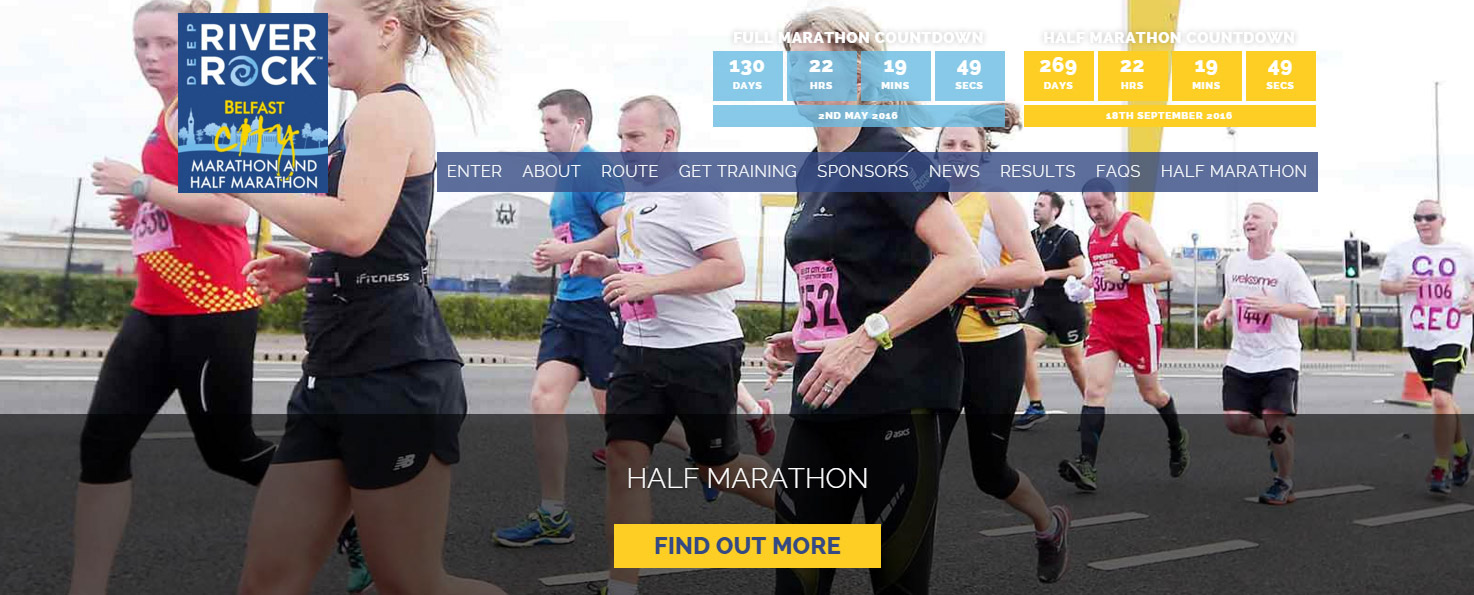 Belfast Half Marathon Website Redesign
Belfast's Half-Marathon website has been redesigned and incorporated into the full Marathon site.
This update means Belfast Marathon competitors can view countdowns, results and route details for both main events from the same website.
It's also an opportunity to embrace the latest responsive web design standards, and the new combined site does this well.