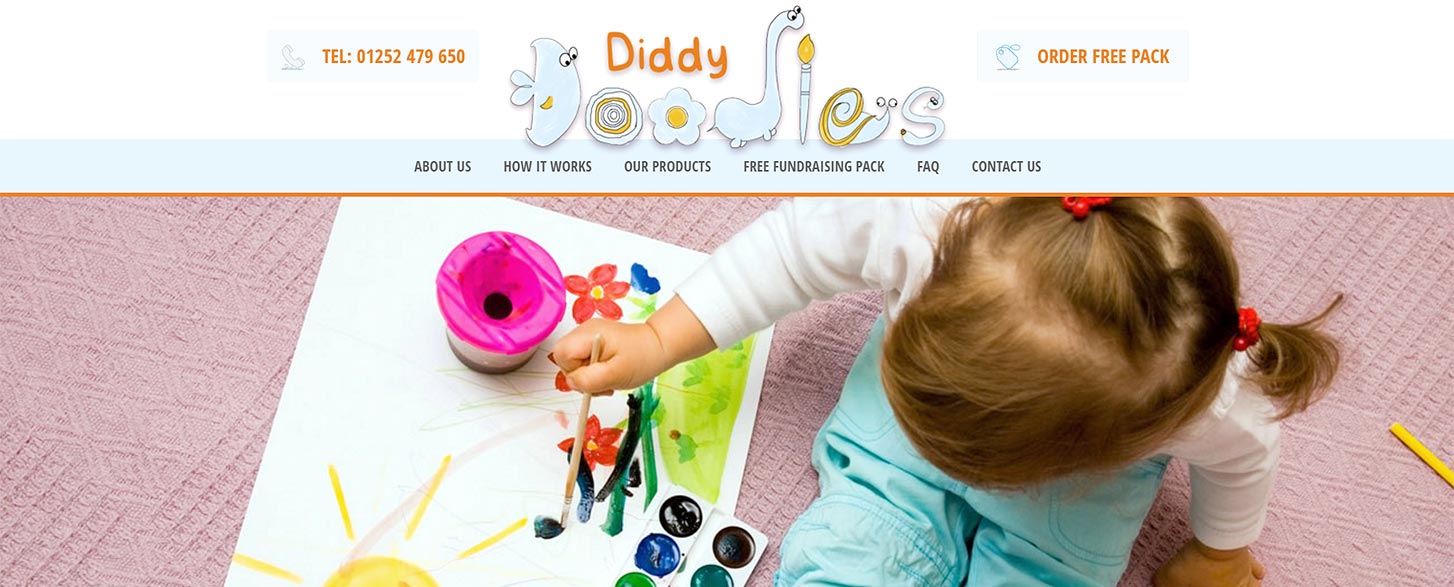 Diddy Doodles website design
Ever thought your child could be the next Da Vinci, Picasso or Warhol? You're not alone: Diddy Doodles is the website for us!
Diddy Doodles website prints your children's artwork onto a variety of top end products, to show off what they do and give you something you can actually use and treasure. Check out Diddy Doodles now to see what you can create!
Diddy Doodles is a mobile-friendly website designed by Silverink Belfast, which also offers unique fundraising opportunities for schools, charities and other organisations. You can request a free pack online to organise events, which will raise 20% of total net order placed for your organisation.
We think the mugs, cushions and towels look amazing with kids artwork. Check it out and indulge your kids' inner Banksies :)