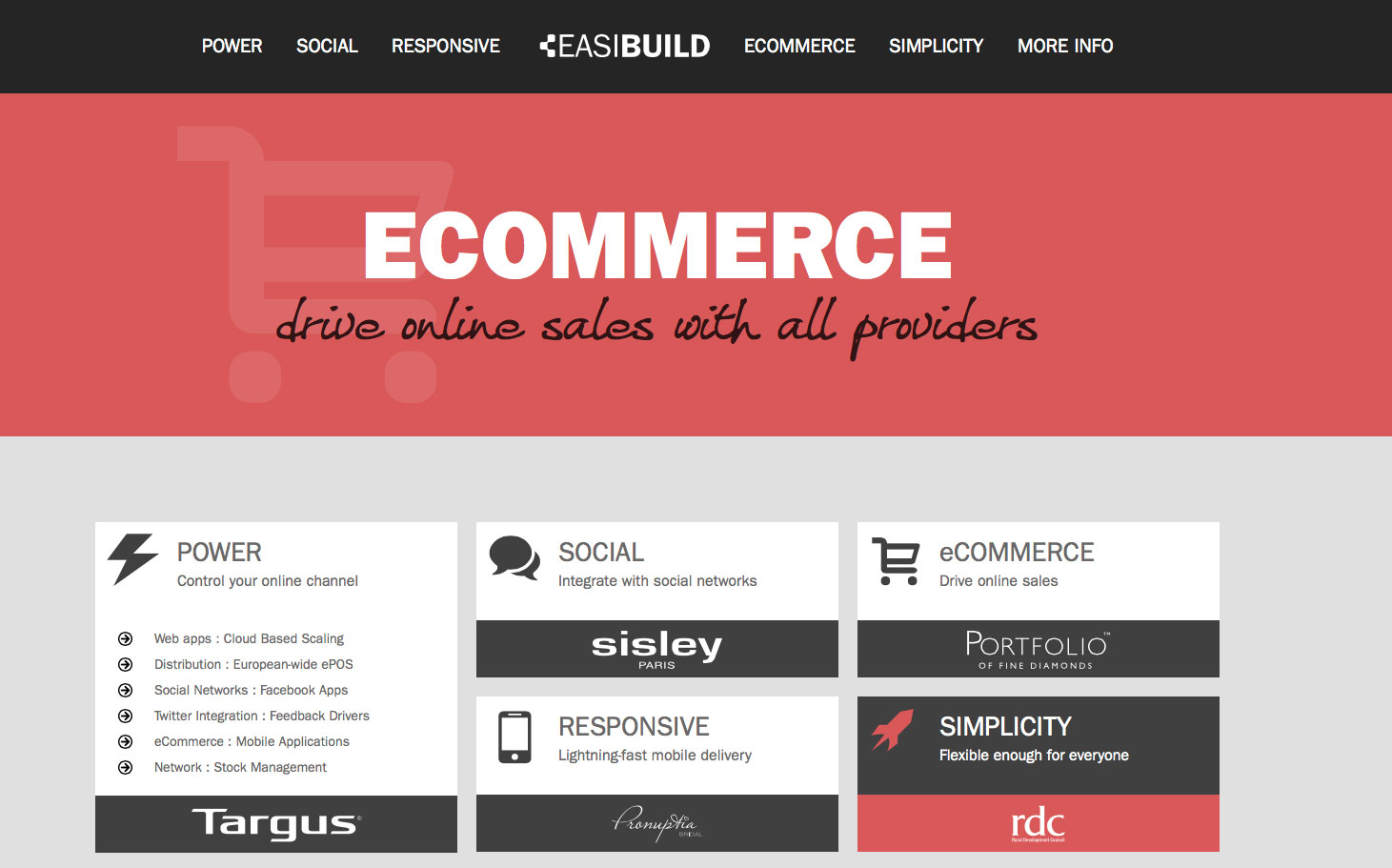 Easibuild Site Update
We've given our own CMS Easibuild a great new site to promote it. Super easy to use content management.
Focus of the new site was speed, modern standards and ease of use - just like the software itself. The new website design is of course responsive, meaning it adapts automatically for mobile devices. Mobile website design is very much our focus at Silverink and Easibuild matches our ambition perfectly.