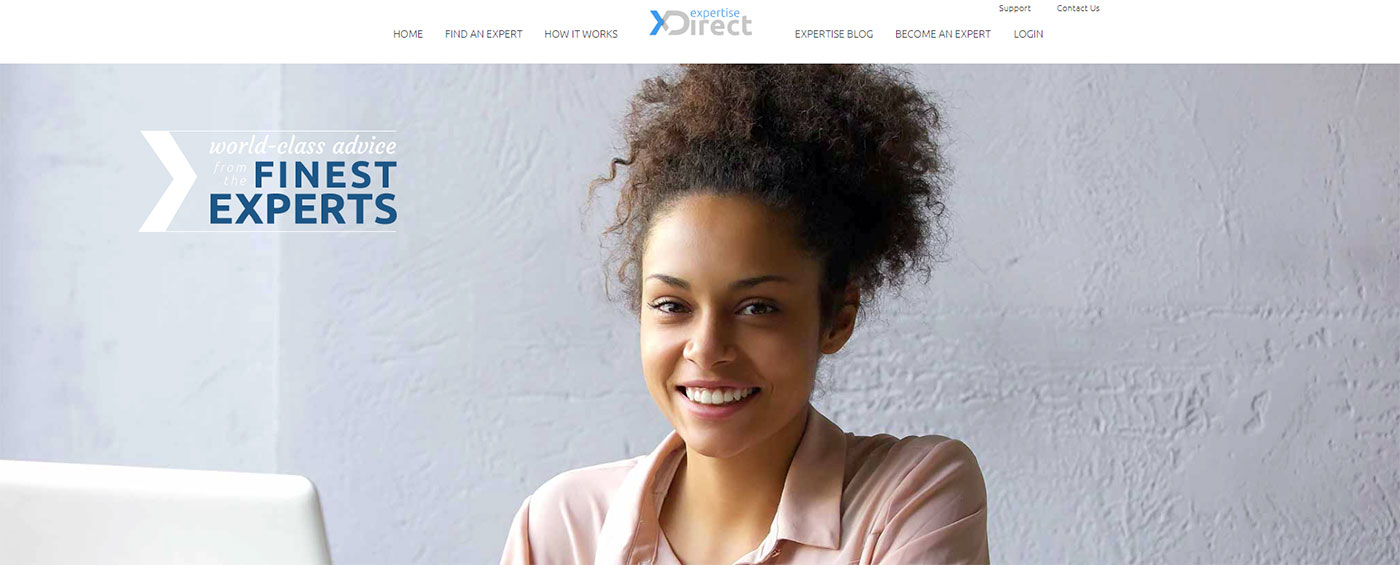 Expertise Direct video conferencing platform launches
This new platform connects you to a global community of online Experts
Expertise Direct provides you with Expert advice via secure, high-definition video link - all at a time and place that suits you.
The benefits for Users are clear: they get niche expertise at a time that suits them (or right now!), all at competitive rates and from the comfort of their own homes. Plus membership is completely free!
For Experts, the XD platform starts to replace the daily slog of work and commute: just set your hourly rate and arrange your day however suits you best. Membership is free for Experts too.
Technically, this project's fairly challenging. We've developed a brand new WebRTC video-conferencing platform from the ground up - and also integrated chained PayPal transactions, to provide a seamless e-commerce ecosystem delivering real-world benefit.