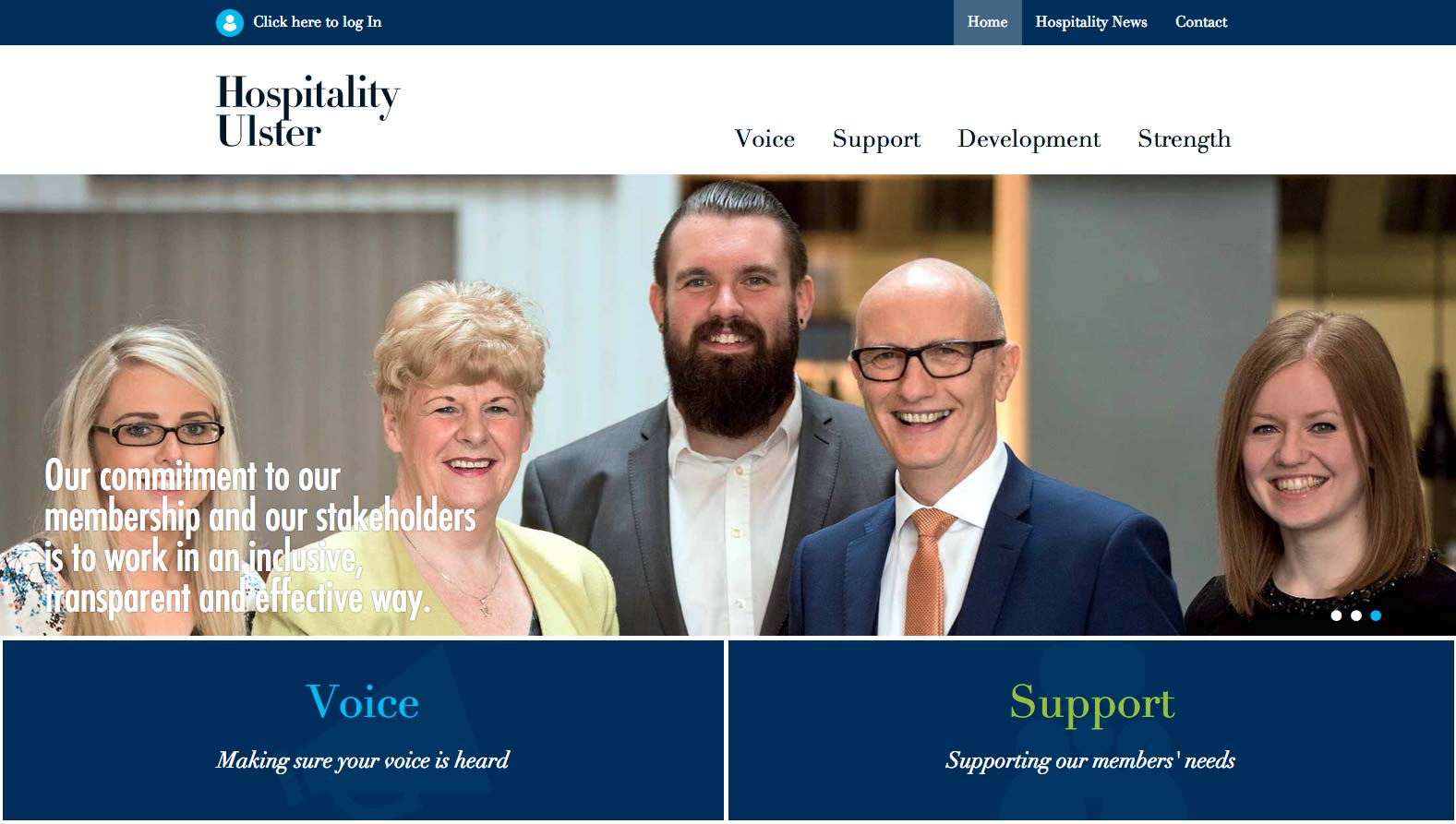 New Web Design For Hospitality Ulster
Ulster Pubs have been one of our oldest clients and it's always great to work with them on new features and redesigns for their Web Site.
A couple of months ago they got in touch with a new vision for their company, expanding further into the Hospitality sector, and asked us to help with the web side of the rebrand.
It was a big job helping them to simplify their messages and make what was a very comprehensive but quite unwieldy site more usable in the mobile and device independent age.

Focusing on usability, we stripped out necessary content and took a mobile first approach to the Design. Next was porting across custom functionality that's been built over the past number of years, such as the online entry system that integrates with Dropbox . The members area is now much easier to log into and navigate. The most important thing for us was providing a first class, optimised and Responsive presence online.
We're really pleased with the Website Design (and most importantly, they are too!) and look forward to helping them over the coming years to promote their Organisation to the wider Hospitality Industry.