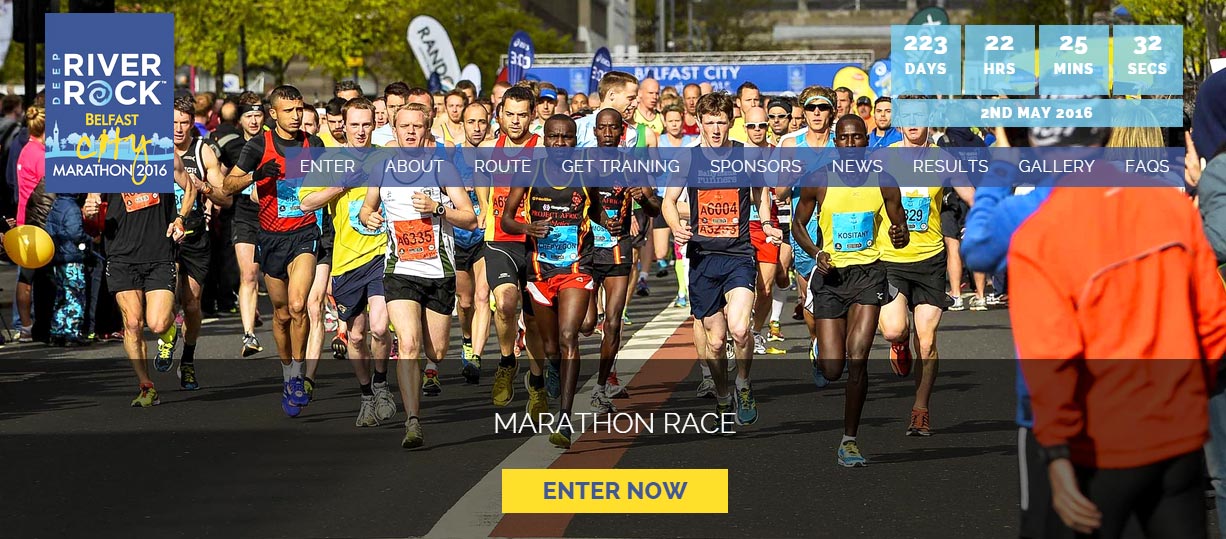 New website for Belfast City Marathon
Hot on the heels of the Half-Marathon, we launch the new full-marathon website.
Congratulations to everyone who took part in yesterday's Belfast City Half-Marathon. The event was a great success, with the website notching-up 25,000 pageviews yesterday alone.

But there's no time to hang up those running shoes, as we launch the new Belfast City Marathon 2016 website today! Of course it's fully-responsive and mobile-friendly, and for the first time we've introduced an interactive route-map.

So with just 223 days to go, there's no excuse not to start that training ..