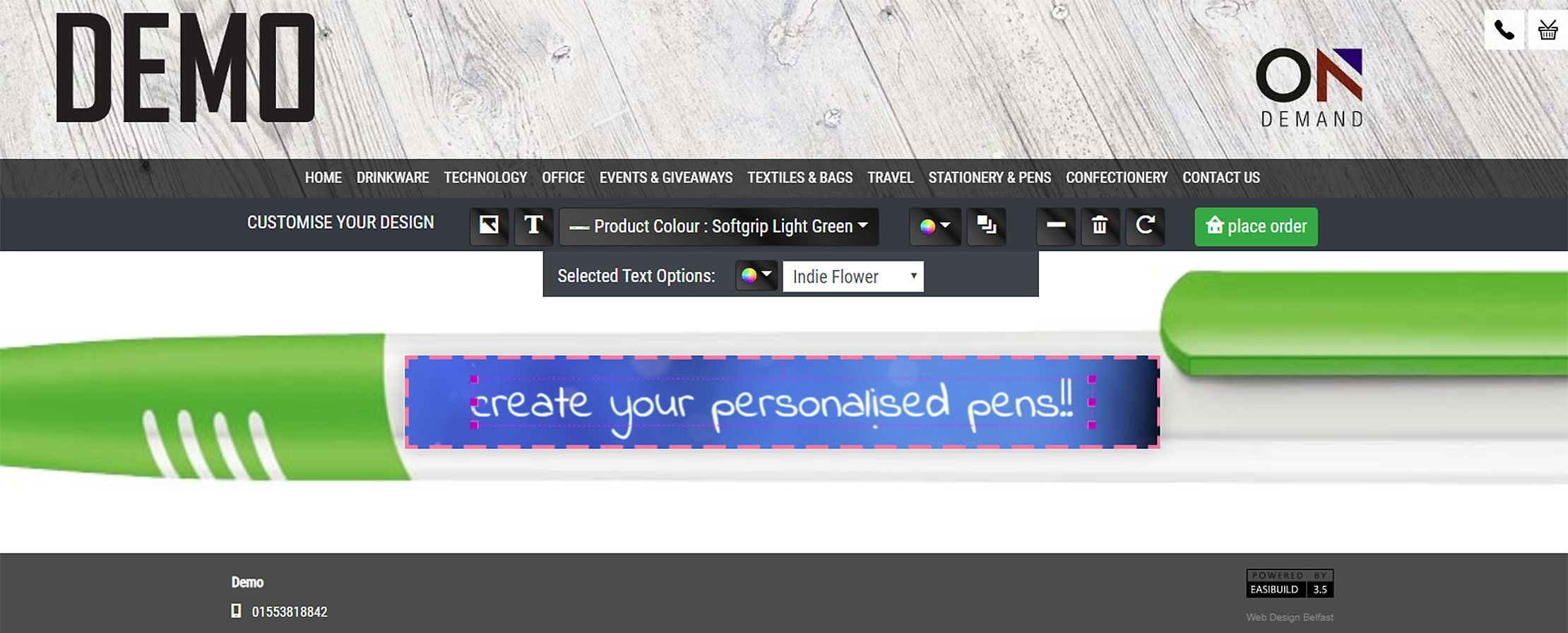 OnDemand Web2Print e-commerce platform
Silverink has developed an innovative online sales platform in collaboration with leading UK promotional products manufacturer, Listawood.
This platform operates on a couple of different levels. Not only can people upload photos to create personalized mugs/bags/pens, but Listawood's partners can easily create their own shopfronts, and sell directly to their customers.
The shopfront-signup process is really fast and simple. It's also incredibly cost-effective with no development fee whatsoever. The new shop is instantly available without additional development or intervention. And all Listawood's promotional products are available to personalize and buy through it.
Partners specify their own Web address, design, logo and welcome message - all via the secure, easy-to-use admin dashboard. They even control product pricing, right down to individual product categories. Then it's just a case of monitoring orders and, hopefully, watching the profit roll in!
So how does all this work in practice? Well, once a Partner has signed-up, their customers can instantly access the shopfront to create and purchase their own personalized promotional products. Phew, that was a lot of P's! From there, our e-commerce workflow processes the orders and sends the profit directly to the Partner. Still too many P's.
The platform automatically takes care of all ordering details - with personalized products delivered right to the customer's door in one fast, simple delivery. Upshot: the On-Demand platform takes all the hard work out of setting-up your own sophisticated promotional-products shopfront. And most of the cost.
On a technical level, we are integrating various cloud services, print-management APIs and payment providers in the background, to ensure the artwork is correctly formatted and applied, orders fulfilled and payments delivered. But most people don't want to know any of that - they're just happy to have a great-looking, super-low-cost promotional shopfront at the click of a button.
So check out the demo site now - or sign-up for your own shopfront right here!