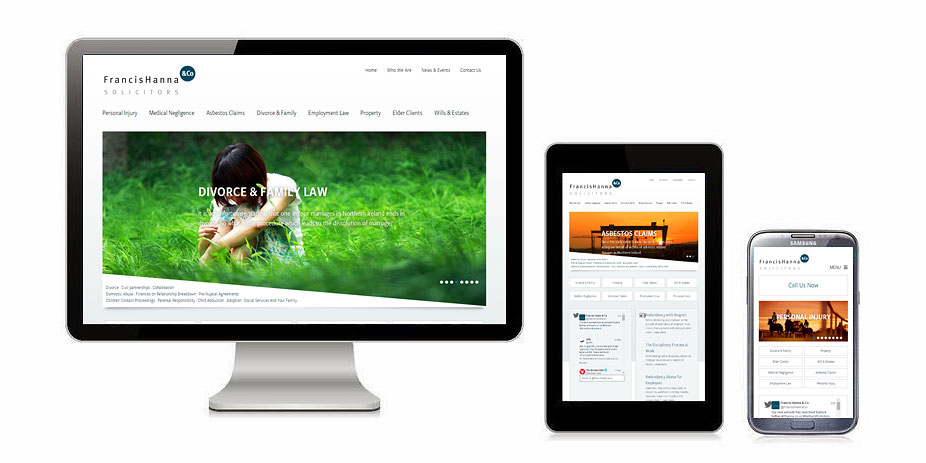 Responsive website for Francis Hanna Solicitors
This well-established Belfast solicitors firm picked Silverink to develop a new Web presence.
Check out the site for yourself here: www.fhanna.co.uk

In focusing the website upon the organisation's strengths, we brought its core services to the fore. We aimed to prioritize strengths and connect directly with the main stakeholders. That's you!

The website design is elegant, it's responsive and we employ a brand new system for dynamically managing staff / specialisms / news articles. It's also a breeze for staff to administer using Easibuild.

Perhaps most importantly for us, the site contains some outstanding content. That give us lots to work with when optimising the site for search engine indexation. So our work is just beginning: look out Google, here we come!