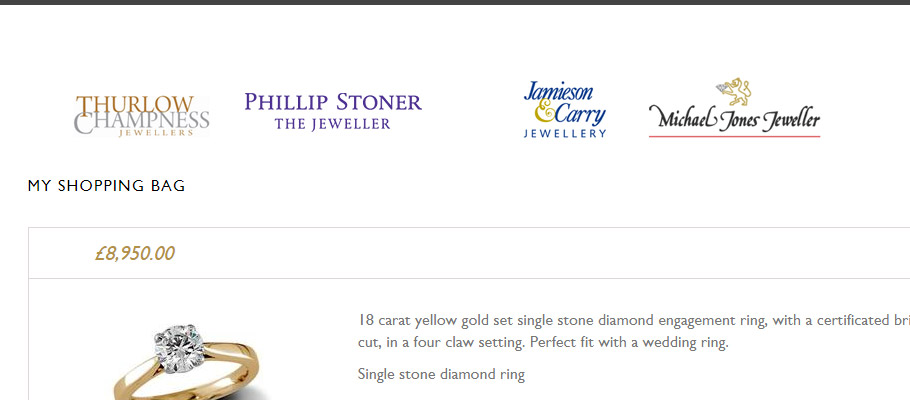 UK responsive website rollout
We recently rolled-out a raft of responsive updates to four Portfolio franchisee websites across the UK.
From Aberdeen to Bury St Edmonds, Belfast to Banbury, Portfolio of Fine Diamonds has the UK covered with fine diamonds, combining the best in-store service with online e-commerce.
These latest updates bring Michael Jones, Jamieson Carry, Phillip Stoner and Thurlow Champness up-to-date with Easbuild 3.2 and the latest in responsive website technology. All you need to know is that these sites look great and work better across all your devices, from desktop to phone.