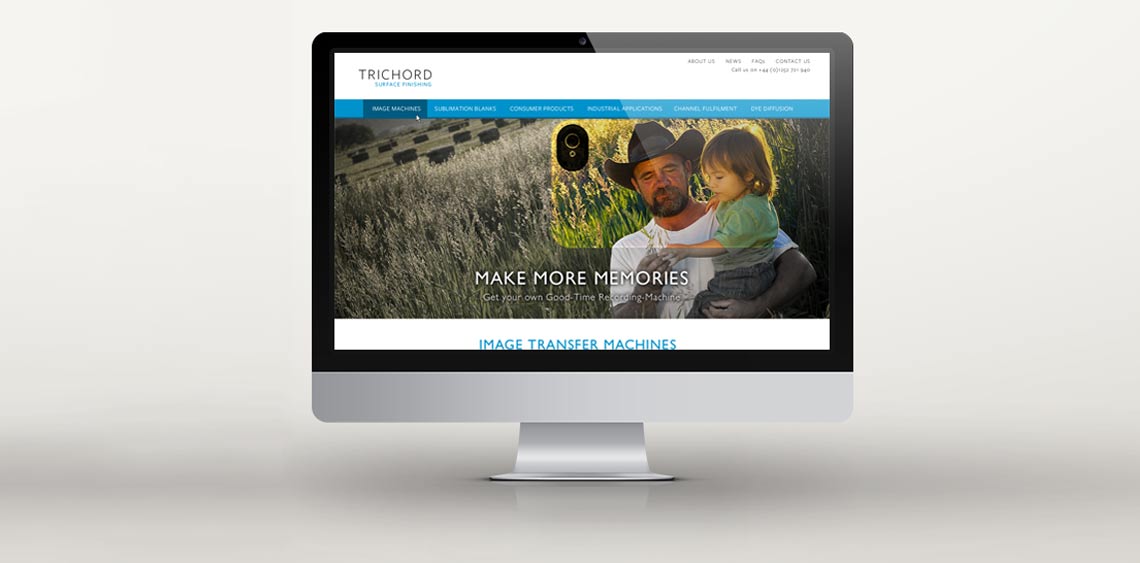 Website underway for Trichord
We have been working with Trichord for a number of years now after developing an HTML5 Javascript solution for their 3D case design website, Mooskins.
They've been really happy with the services provided so asked us to put together a new Responsive design for their existing main Website.

The design is now approved and we are really happy with it. Now on to the Development stage. Really looking forward to implementing this website as we are looking to leverage the latest web technologies, not just Responsive Design but with some CSS3 animation thrown in to spice up the home page.