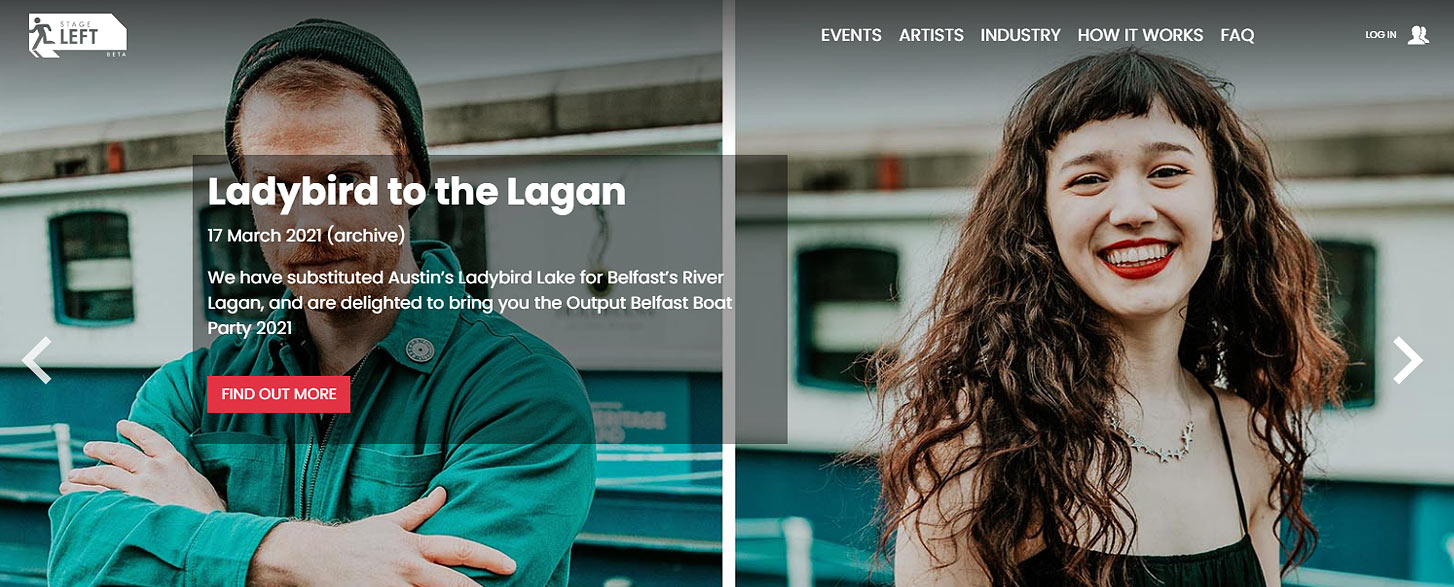 stage left live streaming platform
Stage Left streams events and ensures those who deserve it get paid. We are on your side.
Between 2015 - 2020, Silverink specialised in live-streaming 360 video content to VR headsets - as well as to browsers & mobiles.
Ever been teleported? You know the Star Trek holodeck? Well this is about as close as you can get right now. It's amazing, and it is also - as far as we can determine - entirely unmarketable. It didn't stop us, but there you have it: great product, zero audience.
And then the lockdown happened.
With incredible support from both
Future Screens NI
and
the Arts Council
, we repurposed our bespoke live-streaming functionality - adding membership, ticketing and ecommerce - to build a brand new platform for our struggling artistic sector.
The platform's called
stagelive.live
. Its USP is delivering real income for the artists and industry that deserve it. We started live-streaming on Stage Left back in March 2021 with artists like Malojian, Arborist, Ciaran Lavery, Soda Blonde and Phil Kieran - before taking on the entire week-long, 23-event John Hewitt International Summer School.
"This is a game-changer for me" one artist told us, "I now know I can pay my mortgage". That's all the validation we need.
Venues are beginning to open up again and our artists will soon be able to generate income doing what they do best. The future of live-streamed performance is unclear: you might argue it's redundant when we can all go to gigs again. On the other hand, why wouldn't artists & venues generate a second income stream, offering live entertainment to those who are, for one reason or another, unable to turn up.
Time will tell how live-streaming plays out. In the meantime, we'll keep rocking.